A coffered ceiling—multiple flat panels, or coffers, recessed between decorative ceiling beams in a grid pattern—will make a room special by adding depth and detail overhead.
Softwood has become the wood of choice for coffer beams and for good reason. It has an informal look and feel that matches today's architecture. It's forgiving to work with. It can be painted, stained or coated with a clear finish, depending on the customer's tastes.
Elaborate beam designs can pose layout and detailing challenges for even the most experienced woodworker. By contrast, a simple softwood coffered ceiling like the one shown here is easily completed by anyone with solid carpentry skills. It consists of boxed beams—softwood nailers clad with pine—infilled with drywall.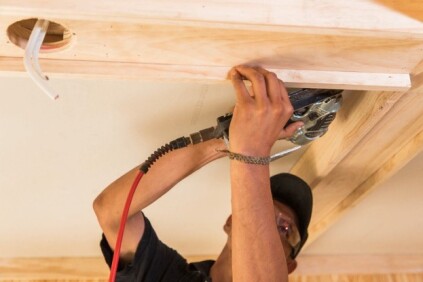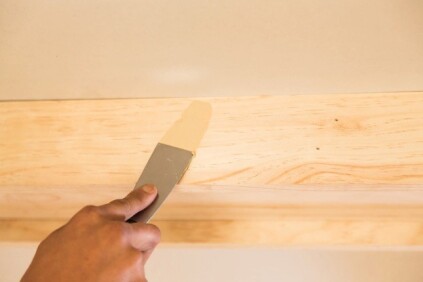 What began as the room's most overlooked surface has now become its most interesting.
For more information, please visit us at http://www.woodnaturally.com/idea-center/.