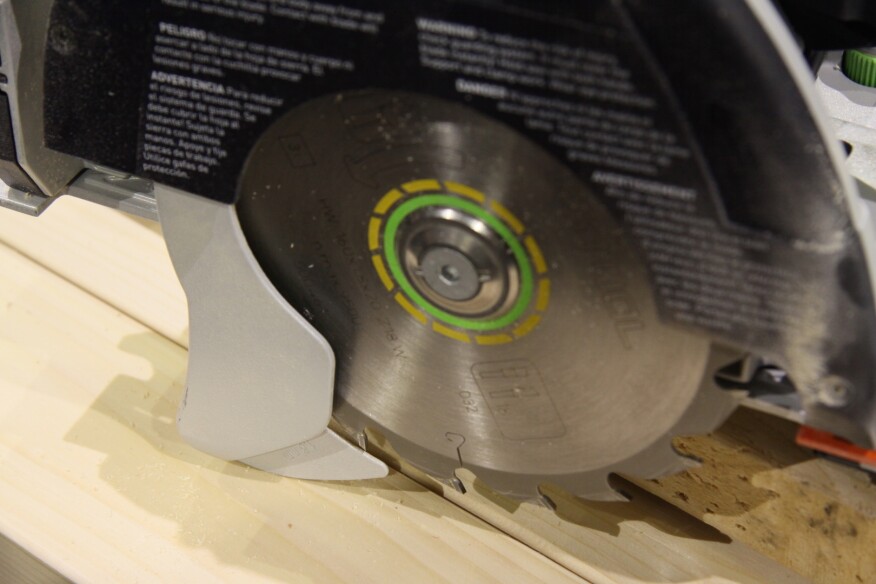 At the JLC Live event in Providence this week Tools of the Trade senior editor Chris Ermides got a look at a new circular saw from Festool. The HK 55 EB (and it's cordless version the HKC 55 EB) shifts Festool's approach to the track saw system, making it a crosscutting tool. The new system, complete with a 6 1/2-in. circular saw, and three different sized tracks, drew huge interest at the show. The tracks come in three sizes for various cut capacities: 10", 16-1/2", 27"; all at 90 degrees.
The saw can cut flawless square cuts, as well as repeatable angles and compound angles thanks to adjustable positive stops at the bottom of the track. A riving knife is built into the blade guard, to help prevent binding and kickback. Both the corded and cordless models are fully adjustable for depth and bevel, and can be used on the original track system. There's no price set yet, and the expected release date is Fall 2016. Stay tuned for more.
For a hand's on review, see Tim Uhler's article here.