In this video I'm going to give you five tips for building a home for clients who are nearing retirement. I tend to find that the Baby Boomer generation hears my message about efficient, durable, low maintenance, and comfortable. Specifically, this is a house in the Southern U.S., but I'm pretty sure these tips will work for anyone considering a new build.
Tip #1: Drain the Rain – Housewrap and Air Sealing
Nothing kills a house faster than water. If you are building a house to last, you must pay attention to the waterproofing details. In this build, we used Tyvek Commercial D housewrap along with all their flashing accessories for the window and door penetrations. Here's the video I shot of the Jeld-Wen window install using DuPont's Best Practice methods. I've been using Tyvek for years now and it's my go-to standard for a house with overhangs.
We also used for the first time an air sealing tape called Siga Wigluv on this house to ensure the tightest possible envelope. More info on that install here at this video on the Siga tape install.
Tip #2: Advanced Framing
We used 2×6 exterior walls on 24-inch centers with California Corners and insulated headers. This makes for a very strong house, but one that utilizes the most space for insulation with the least thermal bridging. We opted against exterior rigid foam so advanced framing was vital to give the highest R-value we could get for our walls.
Tip #3: Insulation
The walls have 5.5 inches of open cell foam, and the roof has 9 inches of open cell foam sprayed directly under the roof deck.
Tips #4: Roof
This is a big one for the South. When you choose a metal roof you are making a conscious choice for durability over initial cost. I love metal roofs! They are very durable and will often take a hail storm without a dent while the entire neighborhood is having their shingle roofs replaced. I also like that you can easily opt for a solar panel install later without penetrating the roof. They can use a C-clamp to attach the solar to the metal roof ridges without needing to screw through the roof.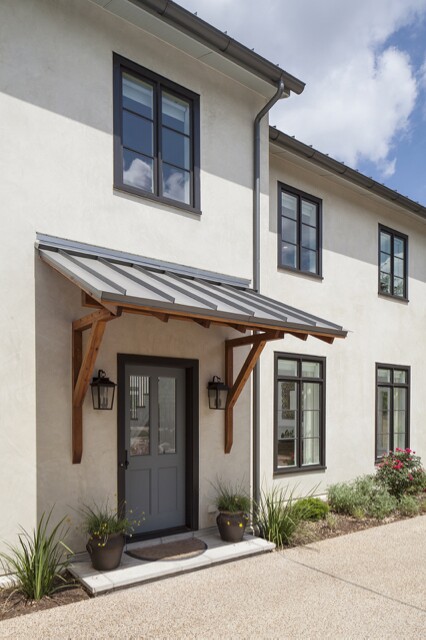 Also notice that I'm bringing all the mechanicals into the conditioned space of the house. This is huge for the South where we don't have (or need) basements and most ducts are running through the crazy-hot attic, or through the disgusting, humid crawlspace.
Tip #5: Mechanicals / HVAC
Last tip here, get a good mechanical designer to help you design your heating and cooling system. So many houses in the South have their HVAC systems "designed" on the day the crew arrives to install ducts. Take the time (and money) to do this pre-planning correctly and you'll end up with an efficient & comfortable system that will distribute correctly, that will provide fresh and cleaned air, and will last longer than a standard unit. In this project, I used Positive Energy to design the mechanicals, and provide us with an energy model and a full duct layout. We opted for a two zone Mitsubishi system tied to one outdoor unit. We also had a stand-alone Ultra-Aire XT 105 dehumidifier, and we brought in fresh air through a Panasonic ERV mounted in the upstairs hallway near the return vent.
Follow these five tips and you'll be on your way with a build that's efficient, comfortable, durable, and low maintenance. Retired or not, these are some pretty good goals for a home, don't you agree?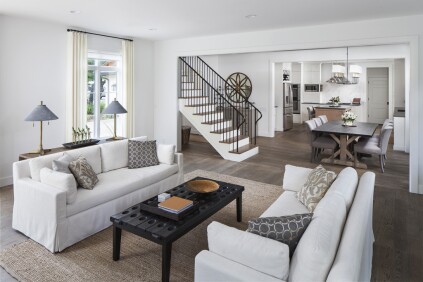 Be sure to comment below if you think I've missed anything.
To read the original article, click here.